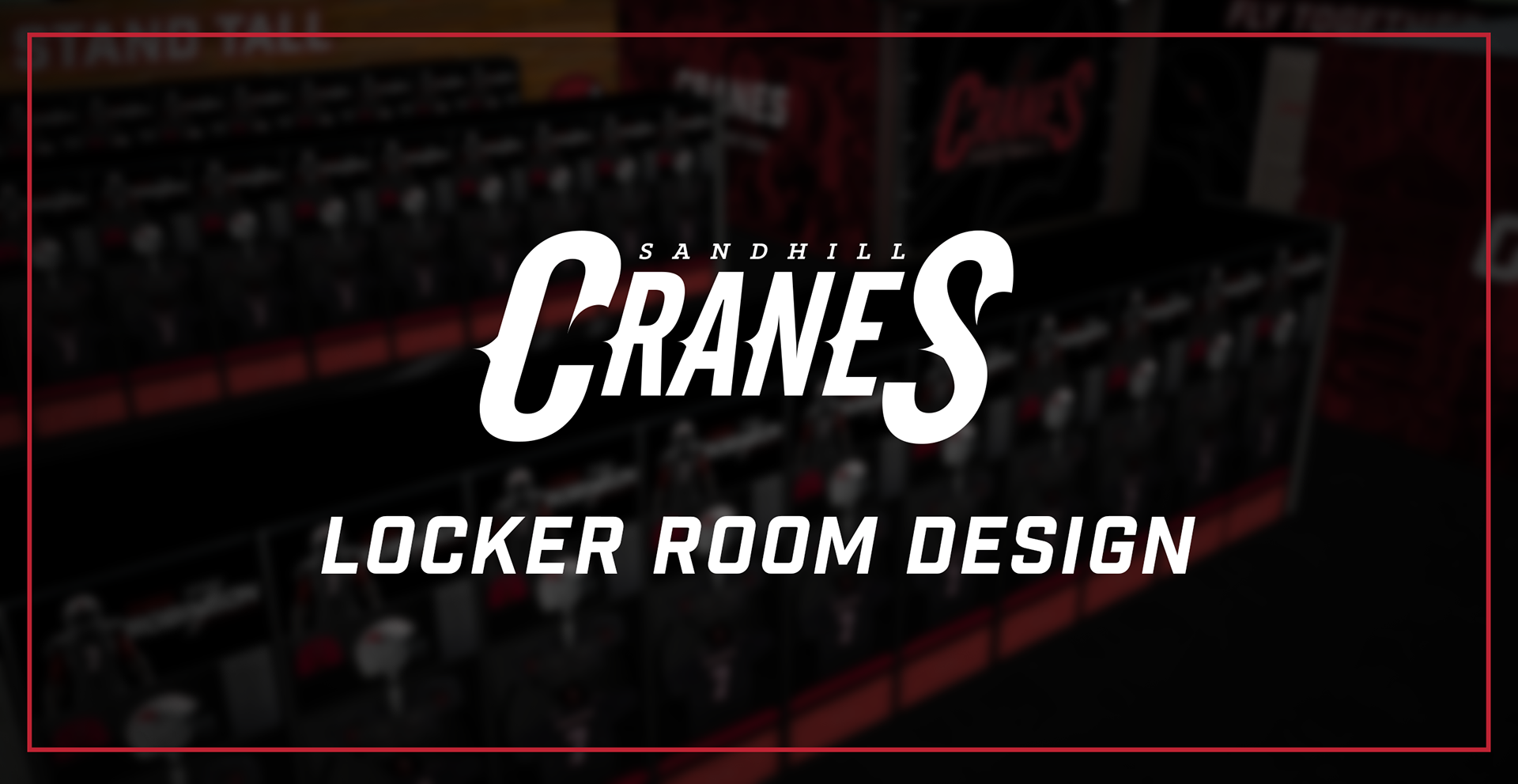 An exploration of Environmental Branding for the Sandhill Cranes football team. Highlighting room layout, graphics, 3D lettering, vinyl installations and locker design. Stand Tall. Take Flight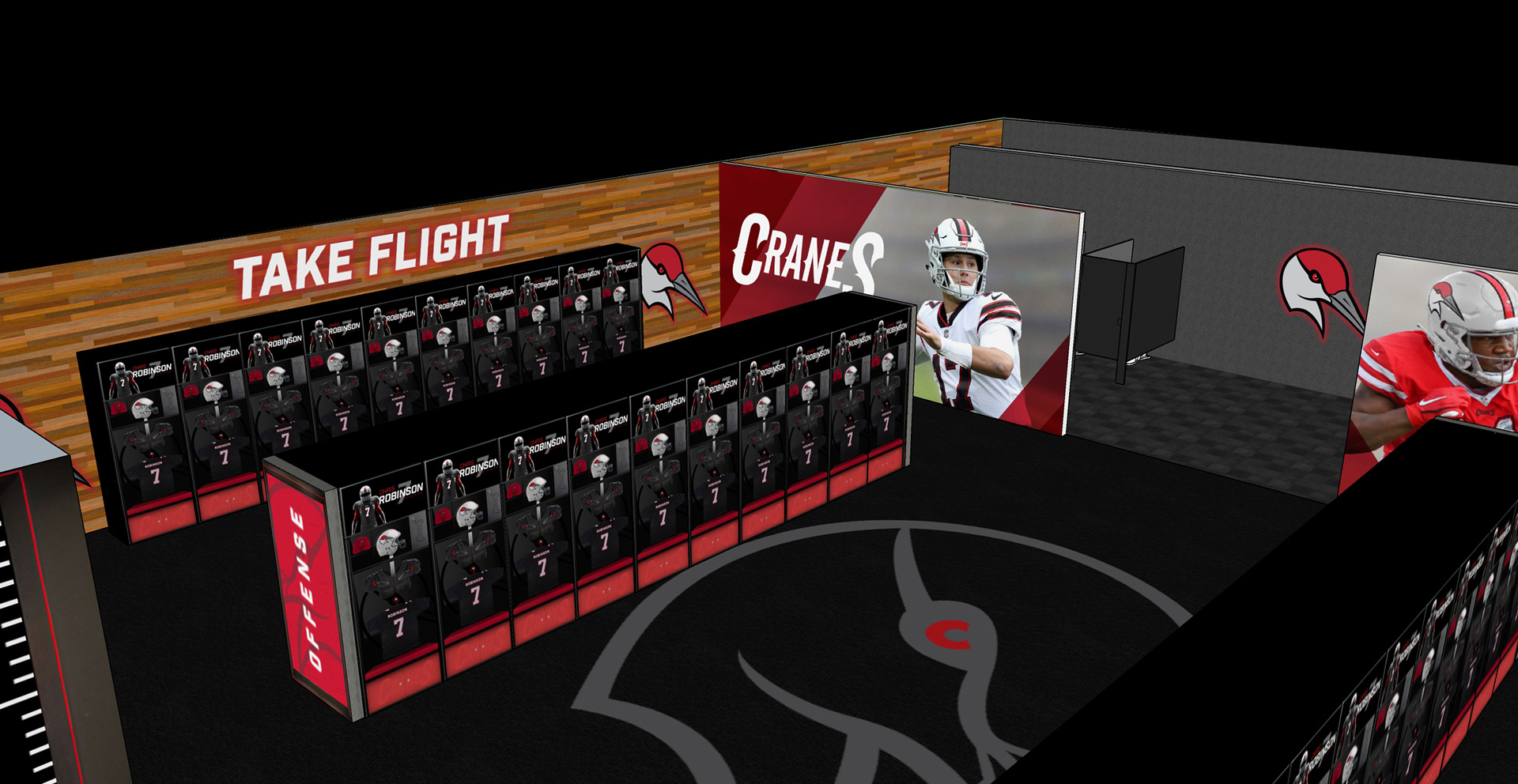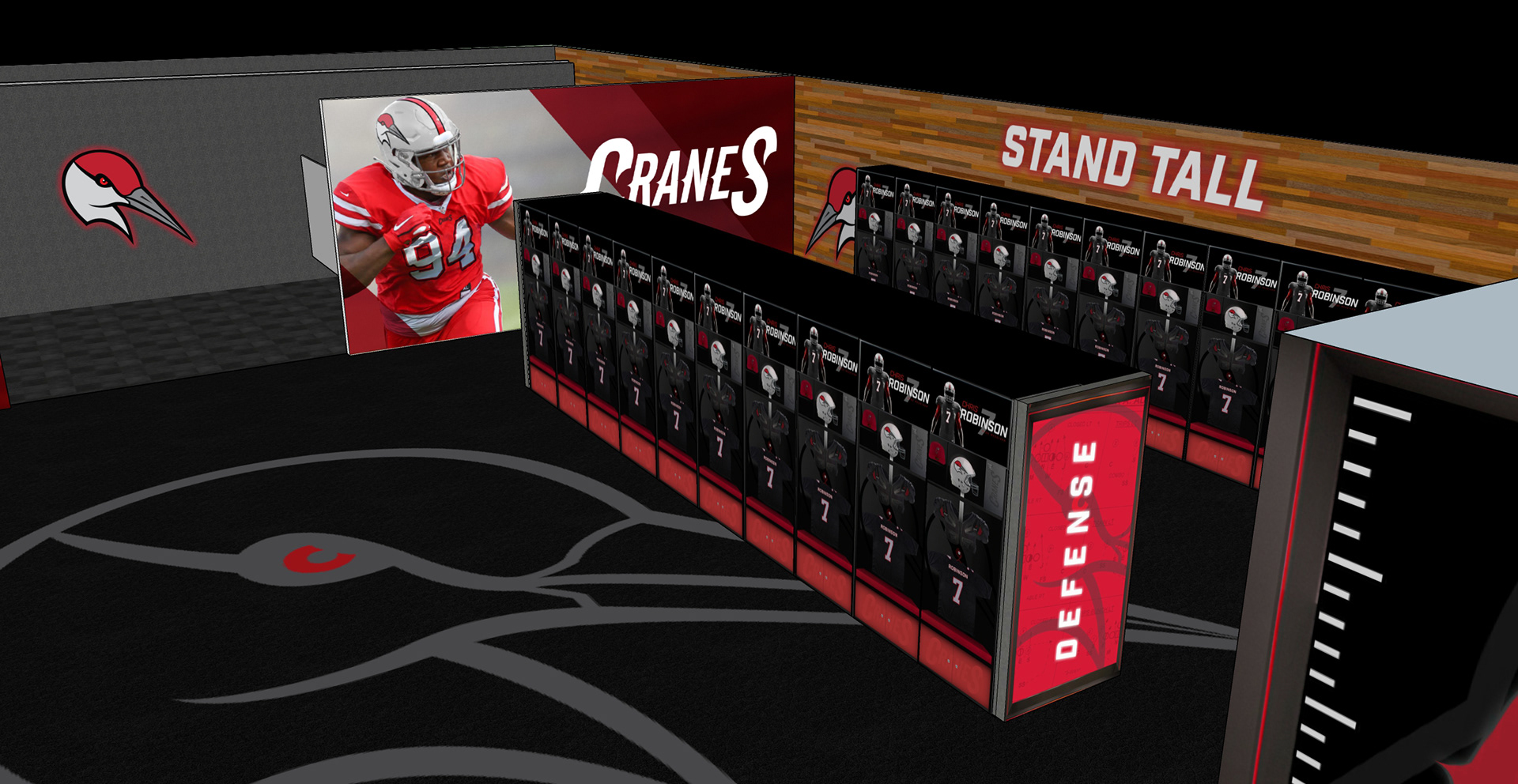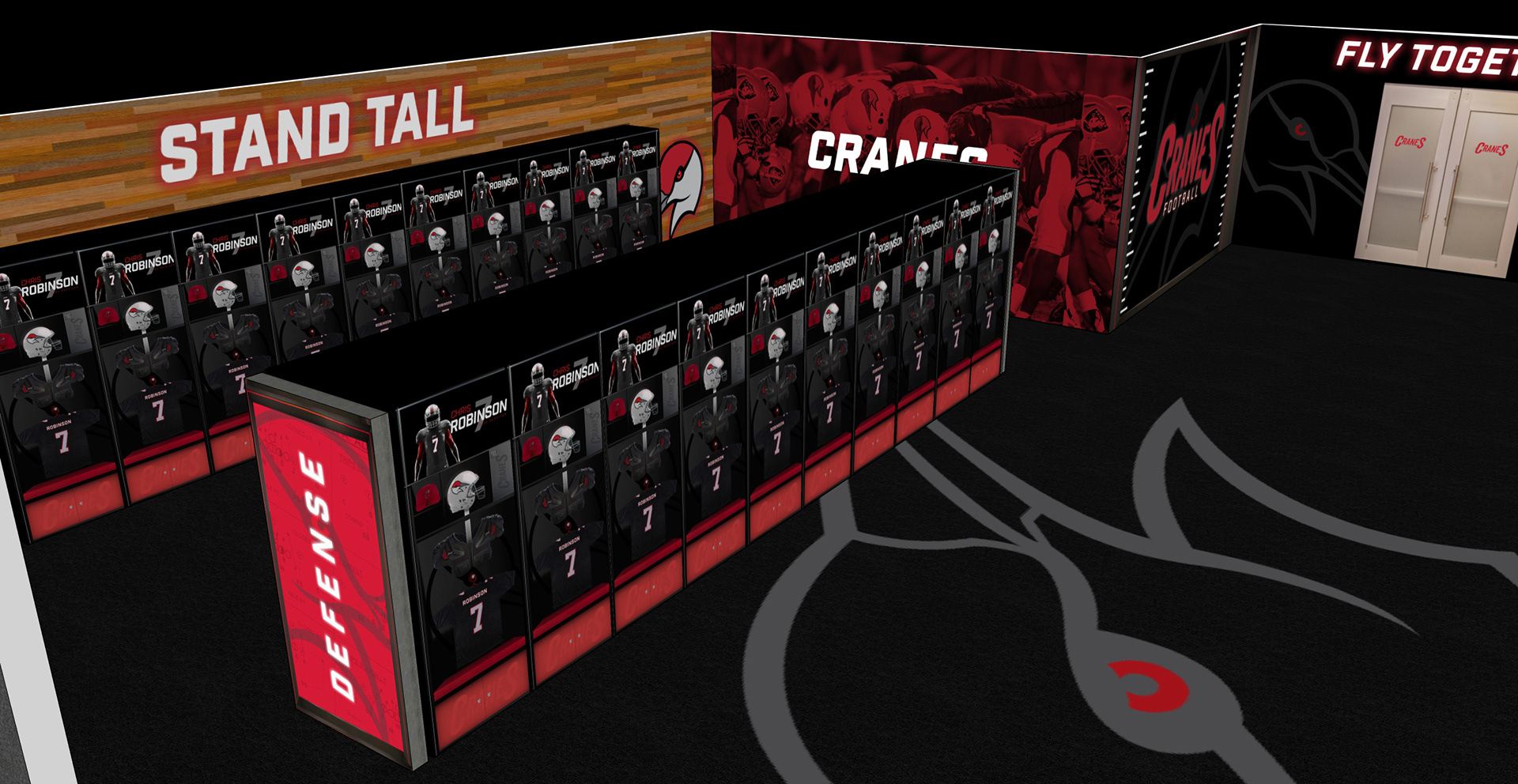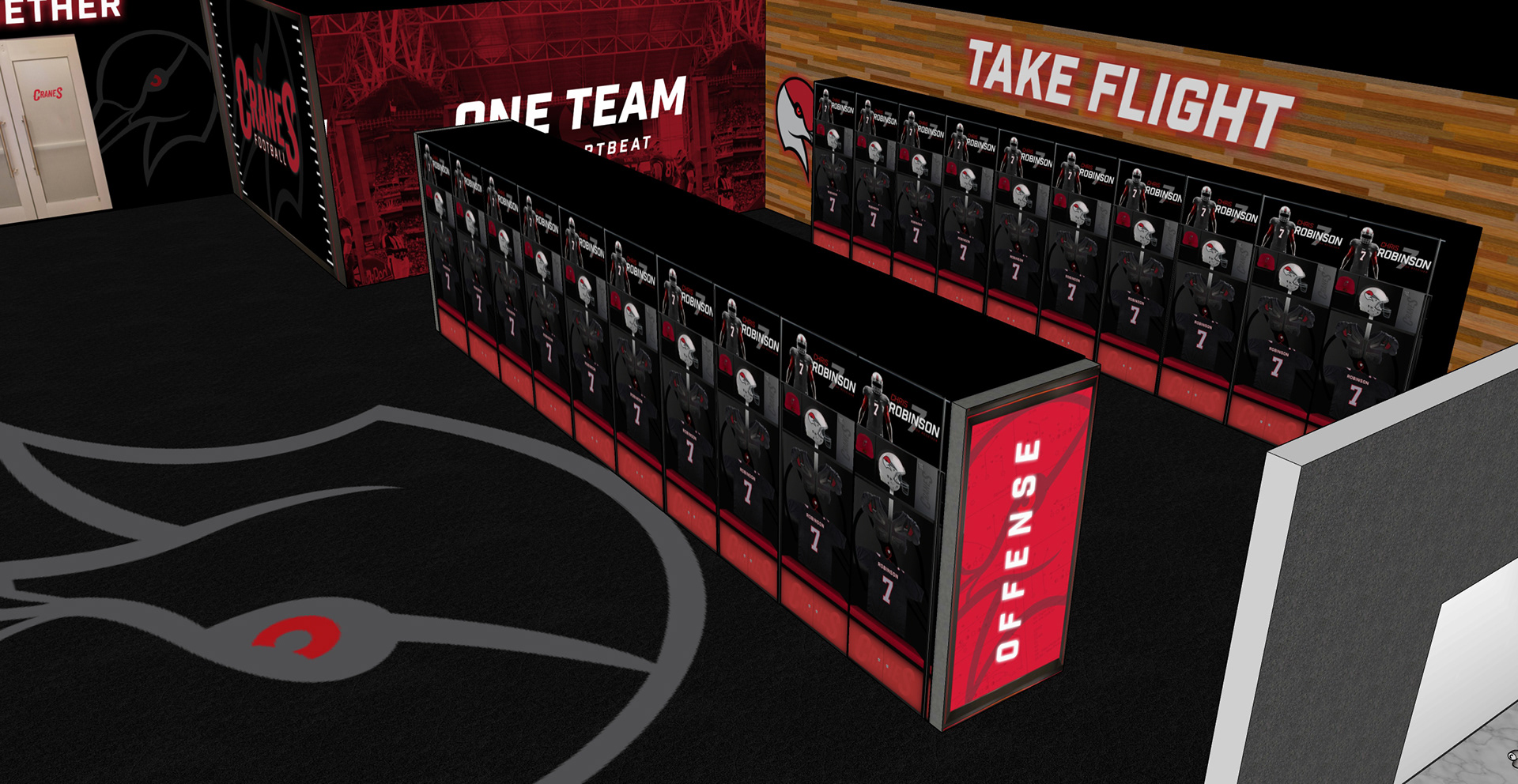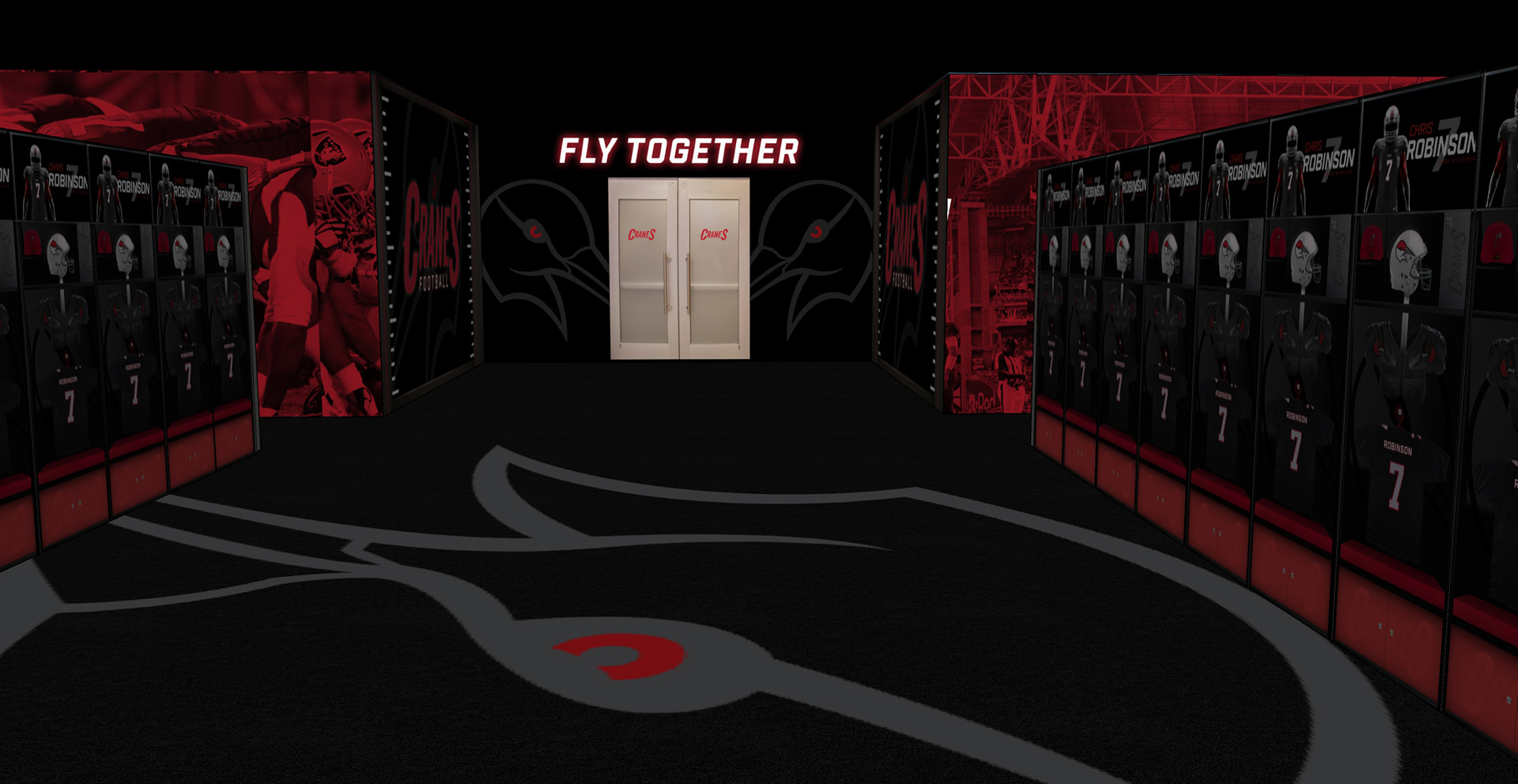 Mixed medium wall designs that include dynamic large scale photography, layered red plexiglass and 3D lettering. Diagonal lines indicate energy, excitement and action. Layered elements combined with a blurred background create a striking composition of depth and sharpness.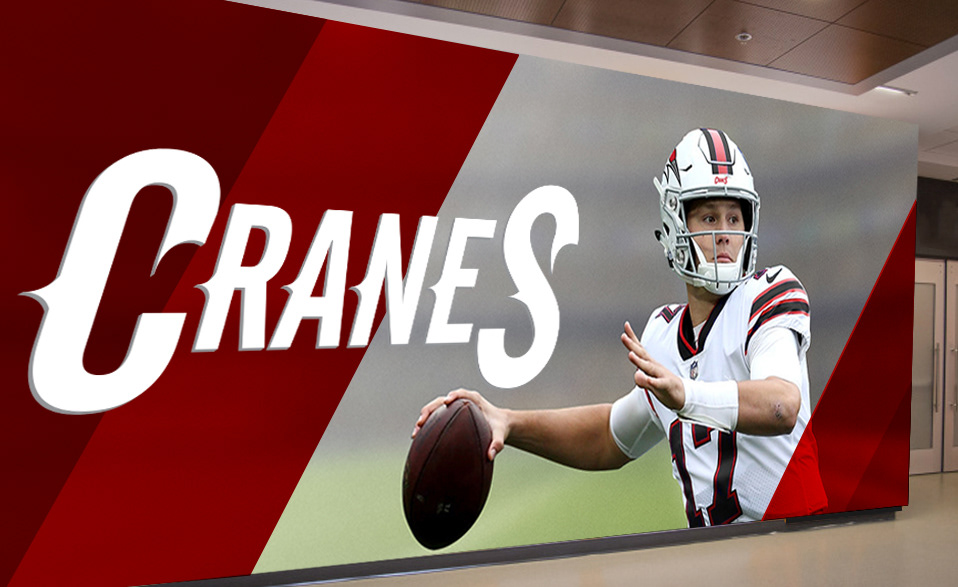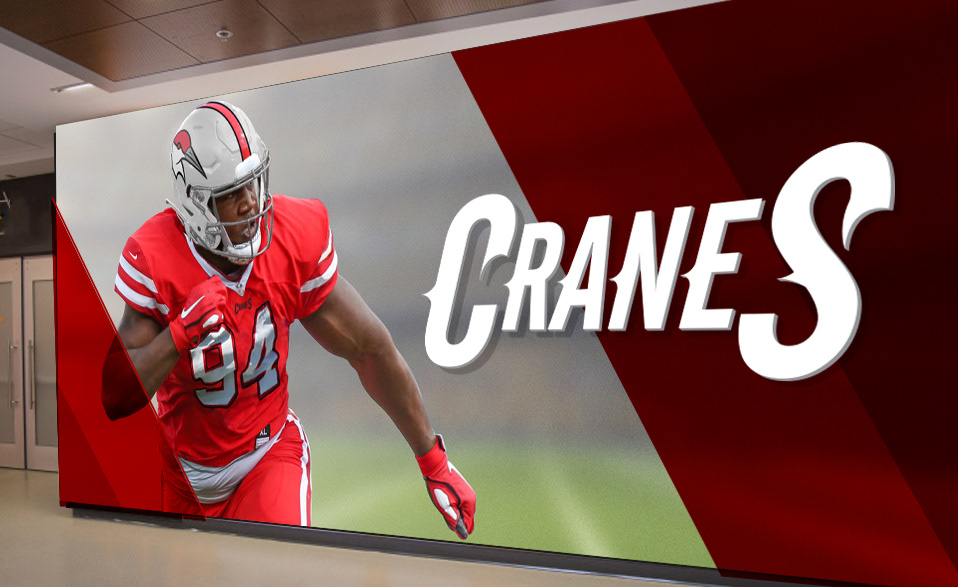 The front of the locker room displays full size wall graphics that highlight the offense and the defense on their respective sides of the locker room. Large vinyl graphics cover the wall and 3D lettering is mounted on top of them.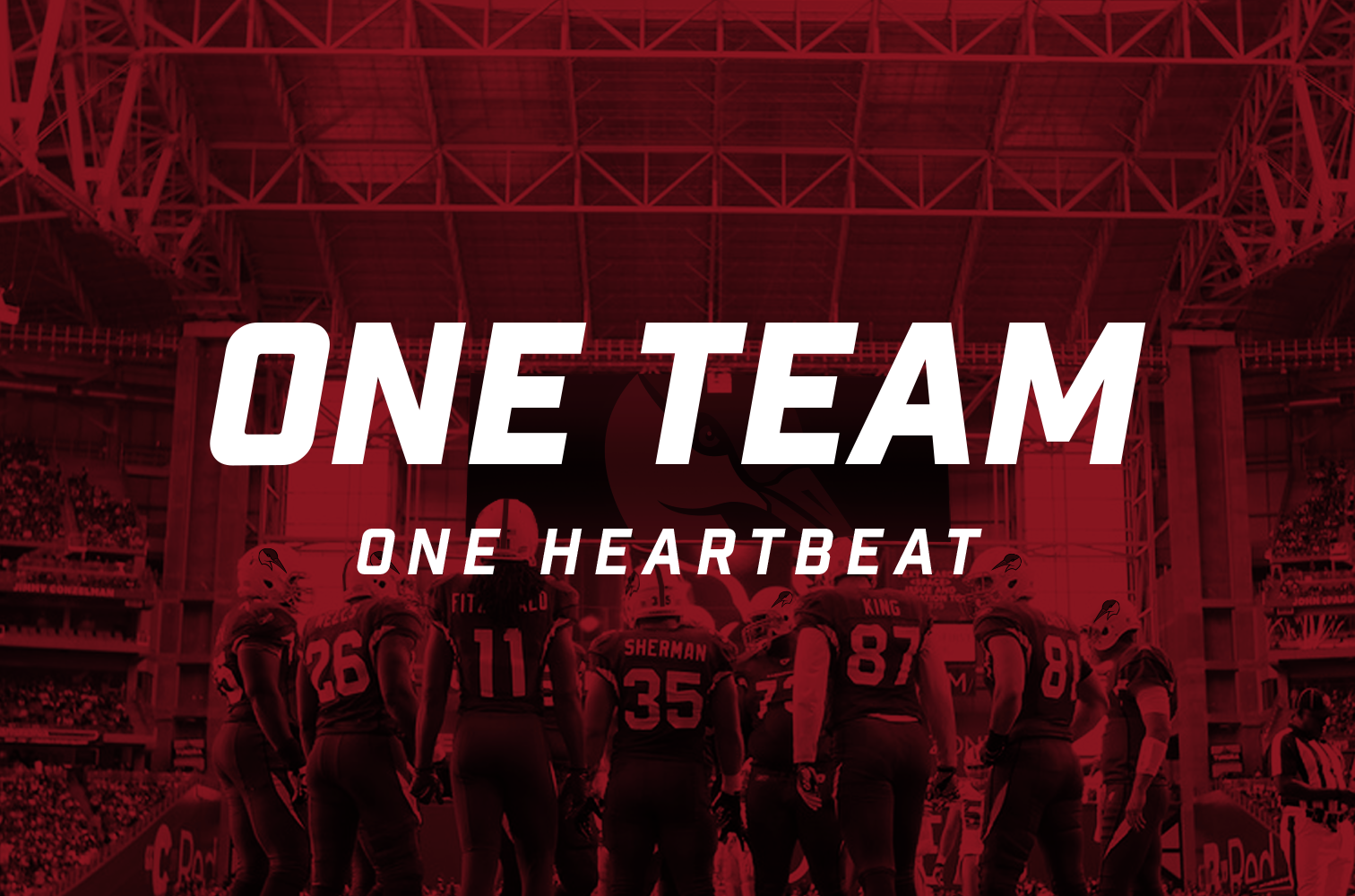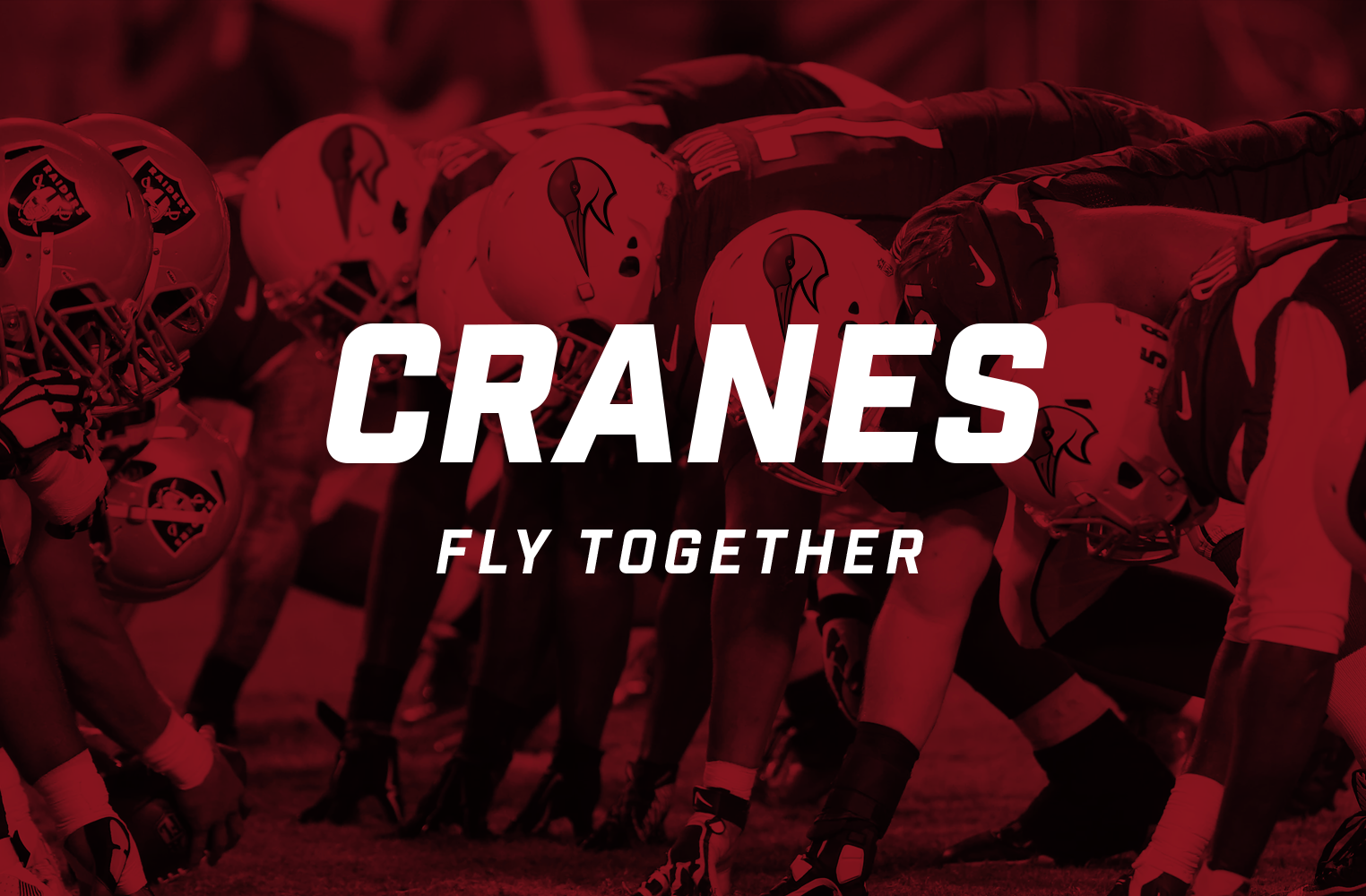 These backlit signs break up the darkness of the black lockers with a fierce glow of red. A sublimated Crane with a glowing red eye is behind Offense/Defense with accents of notable playbook pages featured throughout the background.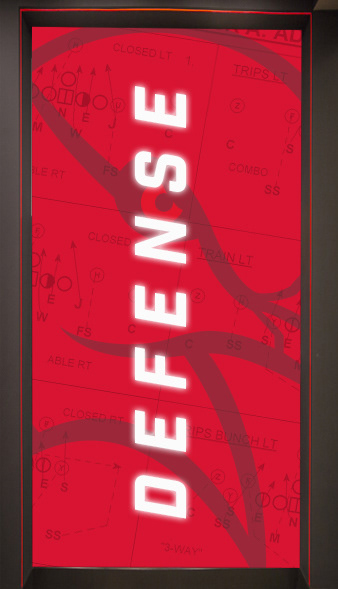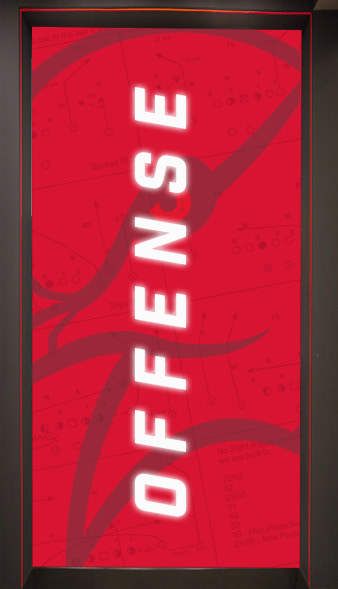 This state of the art locker is designed to be a point of pride for each player and offer top level functionality with modern style. High gloss black finish throughout the locker. A flat screen TV with each player's name, photo, position and number proudly displayed. Custom built racks for helmet, pads and jersey to show off the battle armor. A pin pad lock box to the right of the helmet that includes charging ports. A cushioned seat inside the locker near the base. At the bottom of each locker is a storage compartment, styled with frosted glass and a red LED light.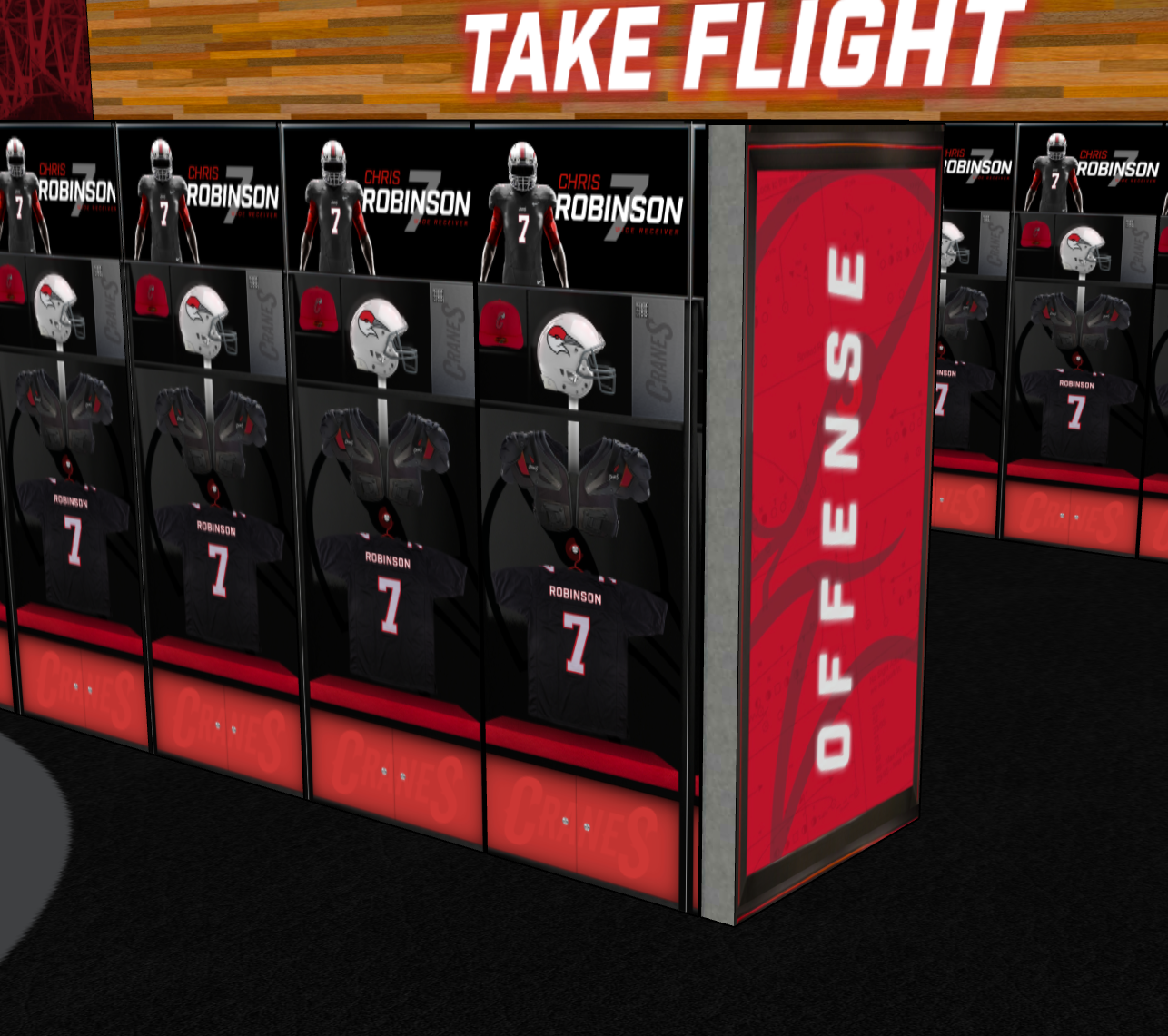 The first thing you see when you walk in to prep for battle and the last thing you see on your way to the gridiron. On both sides of the doorway there are backlit 3D lettering with the team's battle cry, "Stand Tall - Take Flight".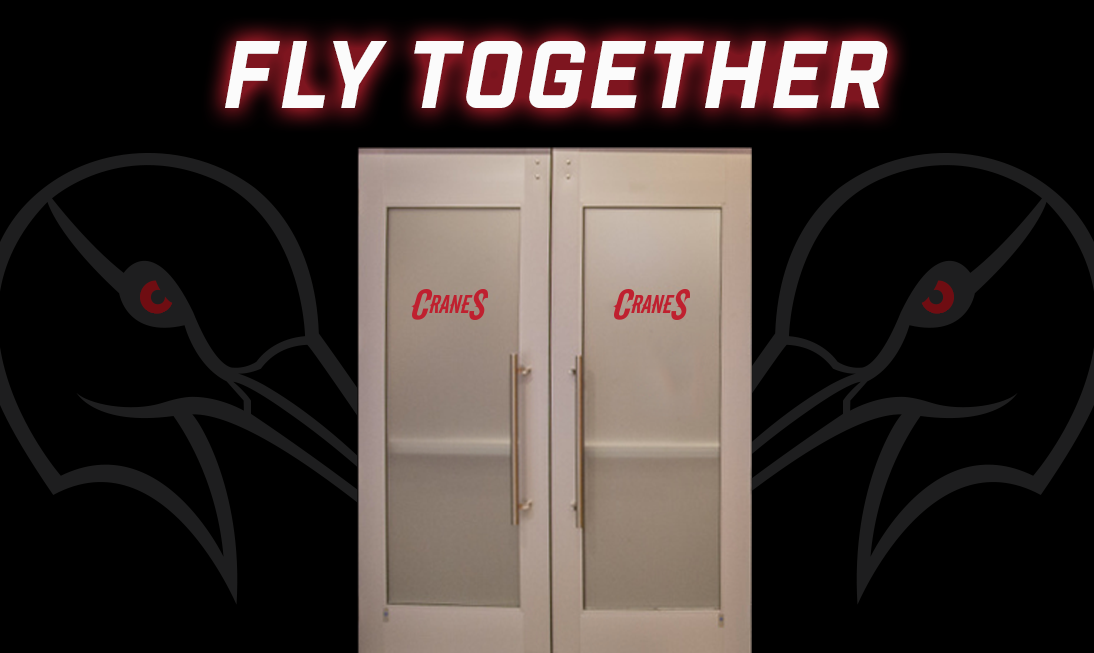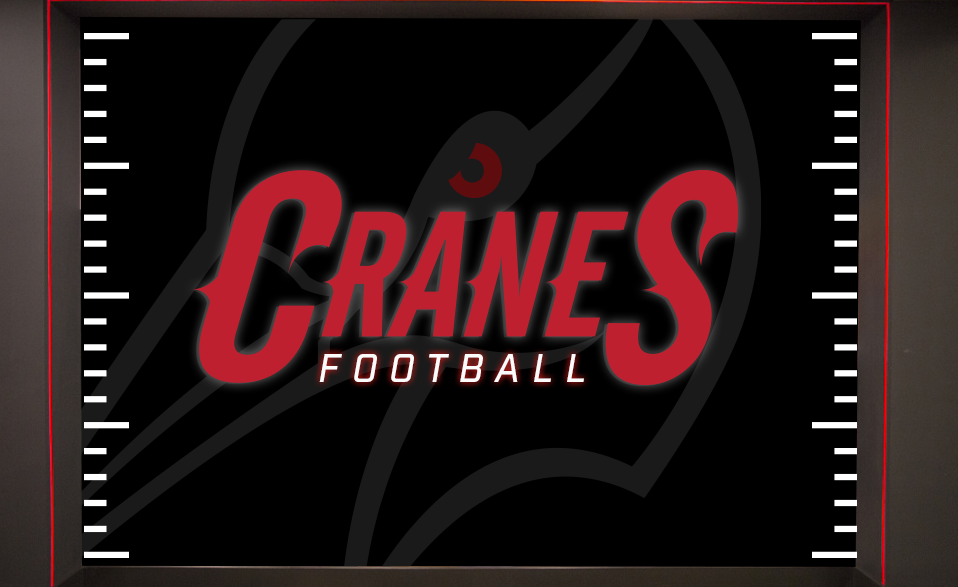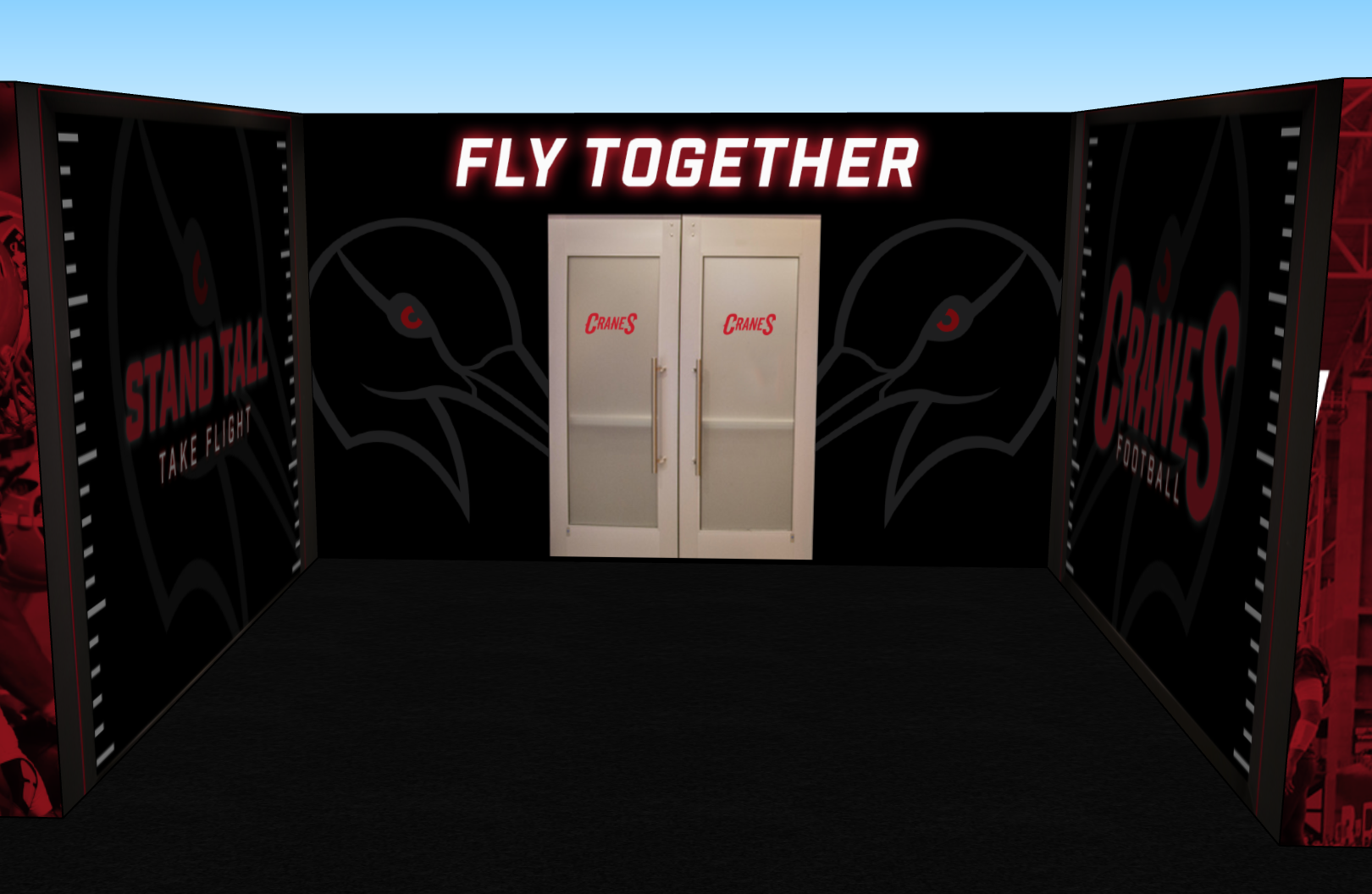 To complete the top of the line experience for the athletes there is a modern, spacious bathroom and shower area.