Tennessee Titans Season Ticket Concept
An exploratory project into creating a season ticket package for the Tennessee Titans. Package included custom box, ticket sleeve, season ticket card, parking pass and game program. Disclaimer: I do not own the Tennessee Titans marks or logos.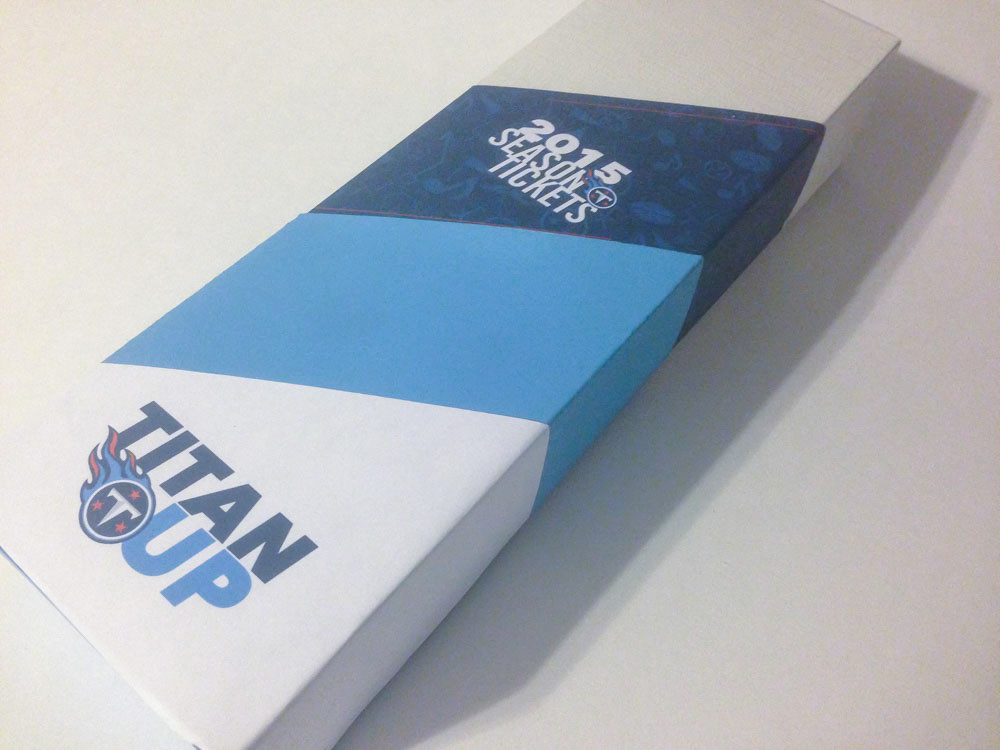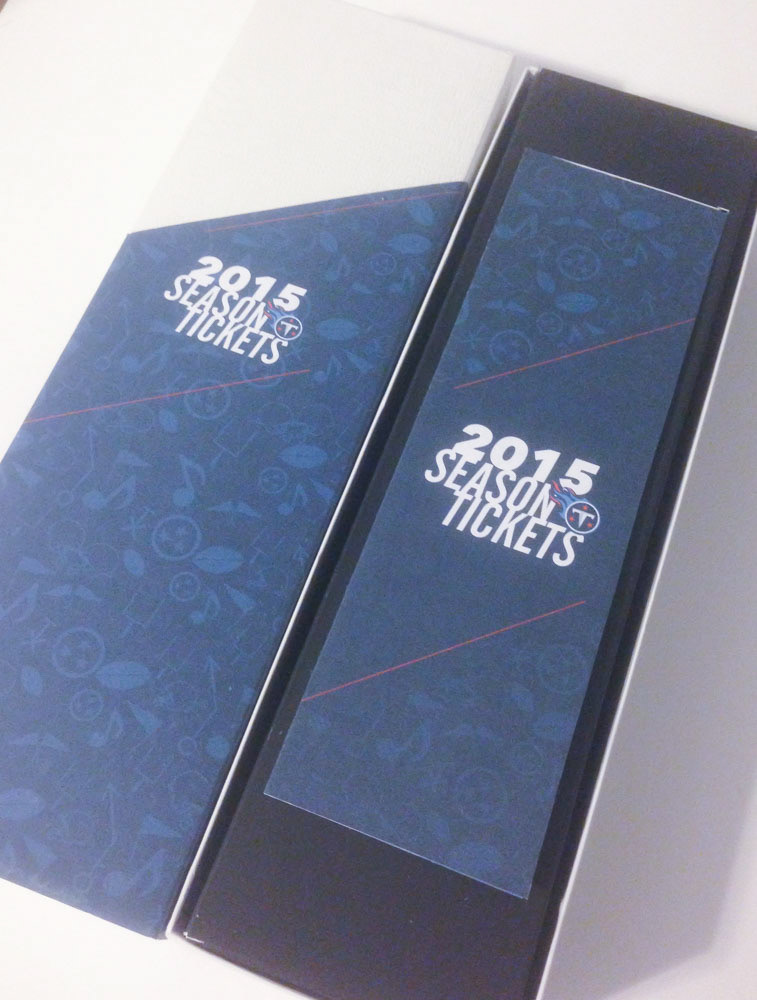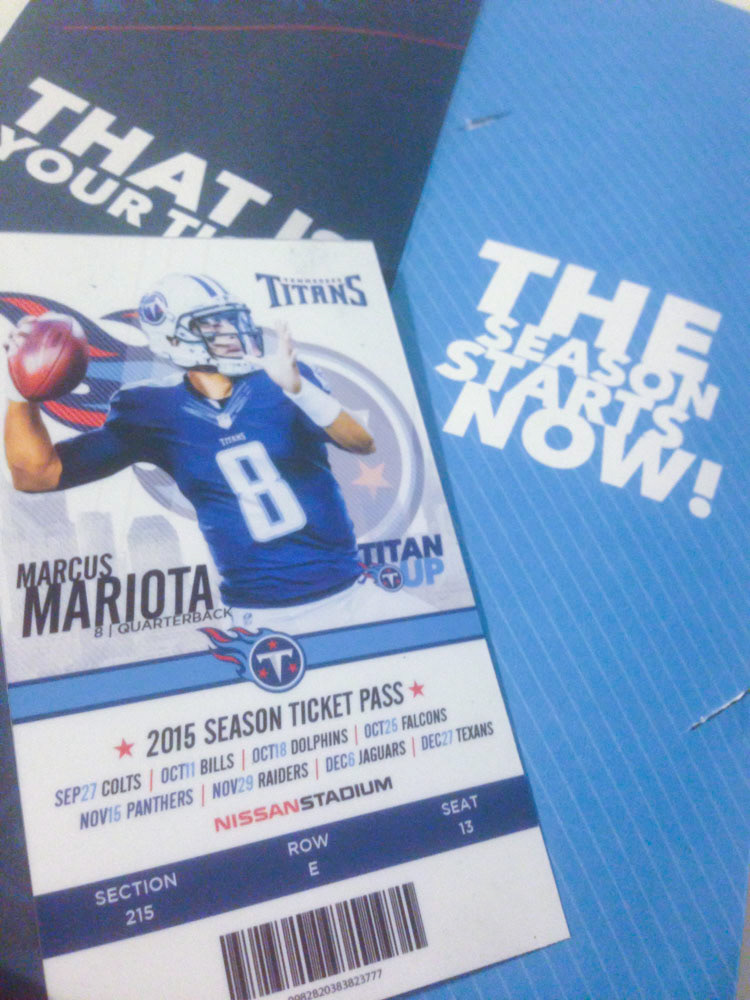 Example of AfterEffects video to pump the crowd up for the Defense!